The
Bosporous Strait
- a narrow strait that links the Black Sea and the Sea of Marmara, separates İstanbul's European and Asian sections.
The Bosporous Bridge - connects the European and Asian sides of
Istanbul, Turkey
.
The
Hagia Sophia
an Orthodox Christian church, later converted into a mosque.
Istanbul, Turkey is seen as we sail along the Bosporous Strait.

Come wander with me
Over yonder to the Black Sea.
Cruise the waters of Bulgaria;
Ogle churches in the area;
Art works and icons in courtyards.
Tour its wine tasting vineyards;
Eat, drink and have fun,
While the locals sing and dance.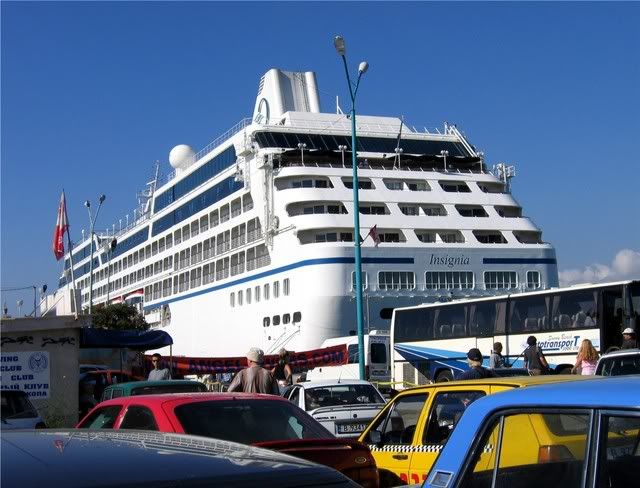 The ship Insignia while docked at the harbor of Nessebur, Bulgaria.
Note: My first attempt at slideshow, and I couldn't put them all in one page...hence they were laid out separately. Sorry, about that. Please put all comments on this page.
Thank you. - Mari