Two Fridays ago, my husband and I drove up to Simi Valley (California), about 30 or so miles from my house to pay a visit to
The Gipper
.* When we got there he,
Ronald Reagan
, was waiting for us and all visitors, at the main entrance of the Reagan Presidential Library and Museum. He was standing tall with a wide grin on his face. I touched him. He was cold as all statues are.
We paid our entrance and got inside the museum. It was filled with memorabilia. There were pictures of him when he was a child; when he was in the service in World War II; when he was a young actor; when he was president of the SAG (Screen Actors Guild); and when he was governor of California. Pictures of him with his wife Nancy and their children; with world leaders; with people of note and others.
The original car, a mustang convertible, he used during his campaign as governor of California.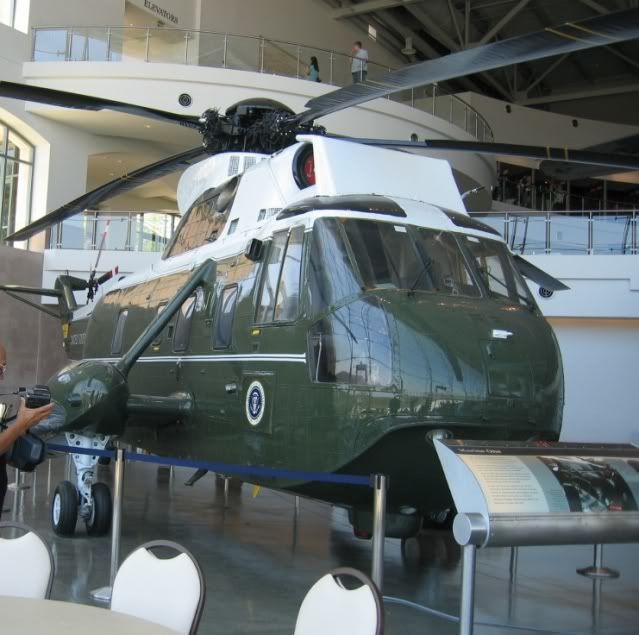 The helicopter...The Marine One.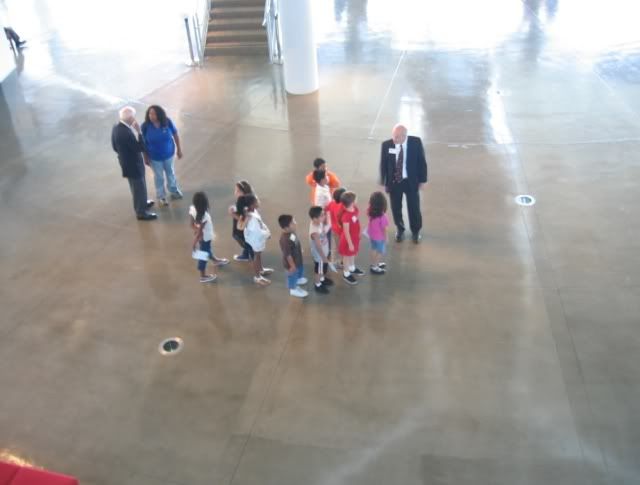 Young visitors come as well to visit and learn about the past president. Here they are guided around by a

docent

who explains everything to them. Just above this floor is...
In the garden, right behind the library is this piece of the Berlin Wall.
About the wall...
...and the garden with the view. It was said during the president's memorial service that he loved the view on this place; that on a clear day the Pacific Ocean is visible here.

A few steps away was his final resting place...