My so called art has gone that away; it's been there for quite a while now though. I am peeling my skin to something else, and I am now a rambling soul. Like a nut case, I would be rambling about nothing; talking to myself;
and to the freeway
. I would at times include some rough sketches here to go with my subject. My header, a painting from an old black and white photo of my old house where I lived from age 4 till I left the country, would be replaced by something else. At this point, I don't know what it would be.

The past few days nothing has happened, nothing exciting; mostly mundane, day to day routine. However, what's exciting to me might not be to other folks. Like for instance the seeds of some of my vegetable plants have started breaking out from the ground and that has gotten me excited. My husband has urged me to plant veggies in the backyard, and I did. He said that it would help control the weeds. Probably just his excuse, so he won't have to deal with them.

I have planted vegetables years before, but have not done it for quite sometime now. My bones have been attacked by lazinitis (my word for indolence). Indolence sounds too harsh for me. :-D Too harsh, or I'm in denial.

The economy is still in bad shape and I need all the help I can get. With a little tender loving care from me, I'll be able to supplement what little I have from my backyard. It is still days before I can harvest the fruits of my labor, but at this point I'm happy to see my plants get bigger and stronger.
Long beans, or sitaw in Tagalog.
Green beans. This is known in the Philippines as Baguio beans.
Lemon grass. A friend gave me this. I haven't used this in any of my cooking, but I'll try it this time.
Jalapeno pepper. This one took a long time to germinate. I thought it would never come out.
It's so tiny the weeds are bigger than it.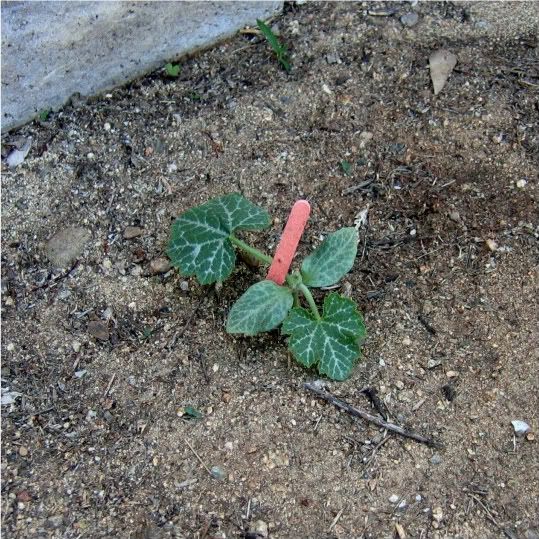 Kabocha squash.
Okra
Tomatoes
Sweet potatoes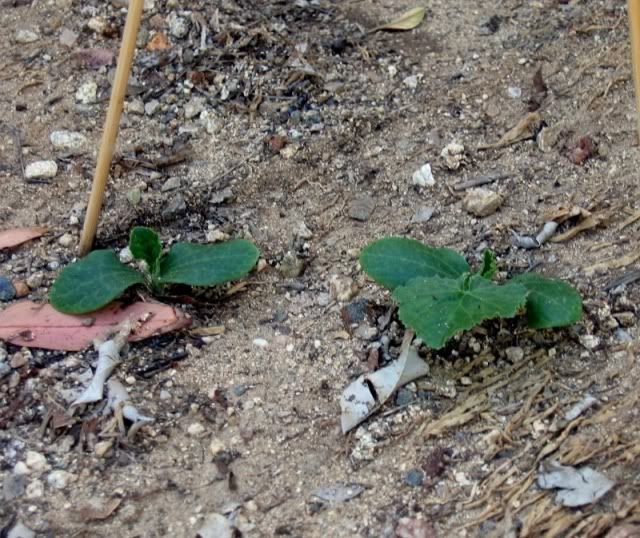 Zucchini

Whoaaa! Lotus. Not mine. Nope...nope...nope. Would I be planting veggies if I own one of these? Nuts! I'd be driving this all over town the whole day. I saw it along one of our streets, and it happened to stop by our car and I took a shot at it. I rarely see one like this. If I'm not mistaken one of these would cost about $150,000? Aaacckkk! I'd owe my soul to the devil if I buy one like this.

In any event, my eggplants haven't germinated yet. And...and...mumble... ...mumble. I'd better go to bed, it's past 1 AM. I'm bored already.