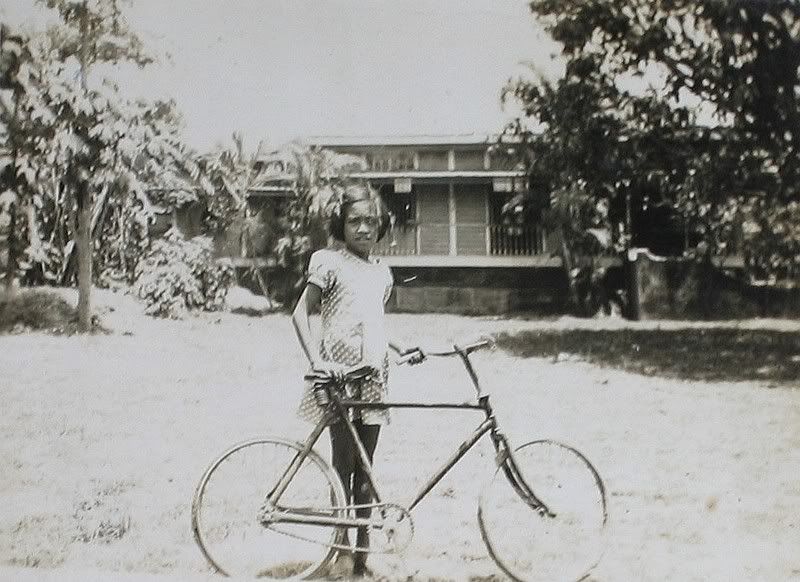 3 1/4" x 2 1/4" B & W Photo
This is a picture of me and the old house taken when I was about 10 years old. In the back of that house is the Pasig River where my siblings and I used to swim, fish and play. Lots of good memories with them.
3B pencil on 6" x 5" paper.
I've been trying my hand at doing figures and portraits and this is as close as I can get to that tiny picture above.