They are hanging over my pergola on my patio. There is so much of them I've given some to my friends, but there is still a lot more.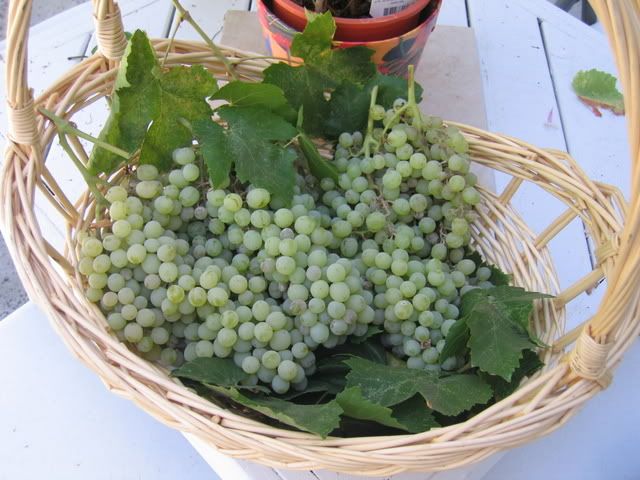 The birds are feasting on them, and some are falling on the ground. If we're not careful we step on them; crush them; and drag the sweet sticky juice inside the house. Which, of course, annoys me no end when my flip-flop sticks on my wood floor. Some people wouldn't even notice something got stuck on their shoes, and they would walk right in the house and leave residue on the floor I have to scrub them. More work for me. Grrrrrr!
I planted it many years ago, this Thompson grapevine. The fruits have to be harvested at the right time, when the color has turned yellowish green, that is when they are sweet. Last year they were the size of peas. This year they are a bit bigger than garbanzo beans. They seem to get bigger as the vine gets older. Perhaps, next year they would be much bigger, just like the commercial ones.

They are small now, but I am enjoying them; munching on them; sharing them with my friends; with the birds; and with the ants.