I was at the flea market yesterday morning with my friend, Junko. I walked around the place looking for something interesting, something that would catch my fancy. There were a lot of used and some unused items. Then I found something I liked, but the vendor was asking a very steep price - $1.00. I turned to walk away. Then I said, "How about fifty cents?"

"You got it. I don't want to take it back home with me," he said. I gave him my fifty cents and picked up my little house. Then as I walked away, he said to me, "You know me. Right?"

"Yup," I said, as I stashed my purchase in my sack.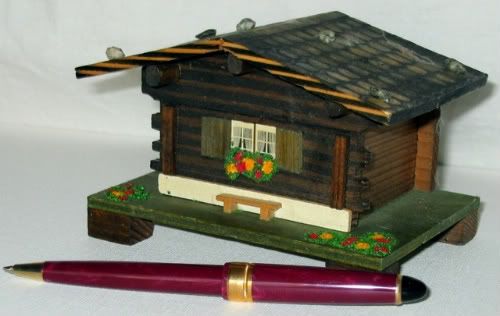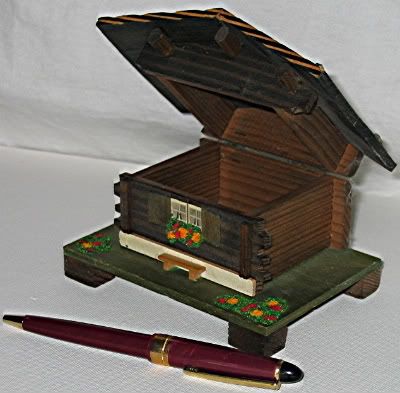 I find this little thing cute and I couldn't resist it. I have quite a collection already, and this one is unique as its top flips open.