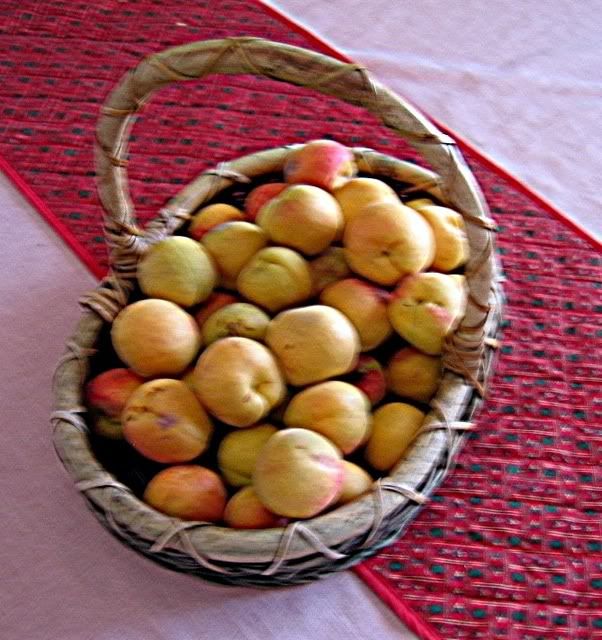 This was my apricot harvest this year. I had more left in the tree, but the birds helped themselves to it. It did not have a lot this year, but they were much bigger and sweeter this time. I planted the tree some 20 years ago, a year after we purchased the property. I love fruit trees and apricot is just one of them.
And here on a shell '
parol
' a hummingbird refurbished an old nest which was used by another, or maybe the same hummingbird. The bird is now incubating the 2 pea-sized eggs it has laid.

Last year there were 2 eggs in that same nest, but another creature attacked it and ate the eggs which left the mother bird mourning for her loss. Hopefully, this time, it will be out of reach of a predator.

This hummingbird is so aloft. Every time I step in the patio it takes off. But there was a time, when I was watering my plants it hovered around me, checking me out perhaps. I could hear the wings whirring. It came as close as 4 ft., staring at me. That was the closest it got. But I could never get that close to its nest. The nest is about 12 feet away from the pigeon's nest/basket.

From my kitchen window I could see the bird come and go to its nest, and it's a delight to watch it.