This award was tossed to me by Ghee, the lovely. Thank you so much. Although my blog is crappy as can be, you and all my blog friends are very supportive. You all come and read my drivel; my nonsense which others can't stand. They read and leave in a huff. But...but...they leave their trail...their droppings. How do I know? Herlock Sholmes, my private eye, told me. Just kidding folks. Let's not be too serious. Let's laugh, sing, eat, drink and be merry for tomorrow we d - i - e.


That said, let me show off the awardz shown here below: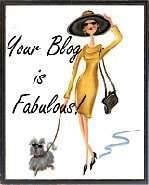 Now the rules:
List 5 addictions and pass this tag to your friends.

Of course, I am addicted to blogging! Why would I be here in the first place? I would be napping, snacking or day dreaming, if I'm not. I have made friends from all over the world. Good people, different races, tall and short, men and women...and I like them all.

Pautang nga sa inyo. (Can you loan me some money?

It's a joke, please don't take it seriously.

)



I am addicted to playing computer games.

This is a good way to exercise my brain cells. Inactive brain cells will deteriorate in time and that will result in amnesia, fever, blurred vision, hearing impairment, chocolate cravings, lechon cravings, ice-cream cravings, arthritis and so forth. This is another one of those drivels, if you don't know, yet. But it's true I'm a game addict. If I'm out there, away from my computer, I have my cellphone to play with...it has games in it. Hooray for cellphones.
This is not an addiction, it's more of a hobby. I like collecting bird houses and mini-houses. I find them cute. I have quite a collection and they come in different sizes, shapes, and color. Hmm...it doesn't sound right for this category. Eh, just a fill in.

Addiction number 4. Hmmm...I guess, I would have to say sleeping. But this one doesn't sound like an addiction. It should be called a hobby.



I don't seem to have any for number 5. I must be a good kid not to have a lot of addictions. Cigarette, tobacco, alcohol...not one of these. Nada, wala na, awanen and no more. The end.

Now, I'll toss this into cyberspace and whoever wants to catch it, do so at your own risk. LOL