While some parts of the nation are buried in

snow

, we here in Southern California are enjoying a warm and sunny weather.
This is the crazy weather California is known for.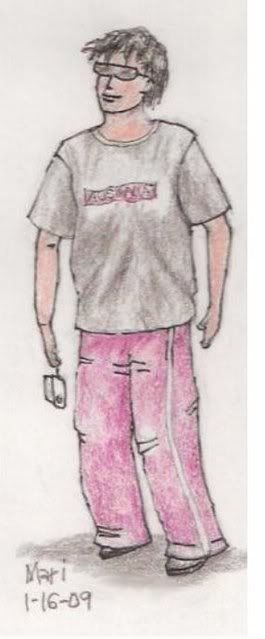 I dressed light today. I wore my big grey T-shirt and my maroon sweat pants and a pair of old sandals. I drove down the hill to the park to see what folks were up to.
(click images to enlarge)
There were a handful of people enjoying the nice spring-like temperature.
Ah! What a view! Dem thar hills have no snow.
No need to bundle up tonight.
Hello down there!
Down there is our postage stamp downtown.
A little community. It is really a small part of a city, but we call it our downtown.
I got "down there" and there was the time.
And look at that temperature! Perfect day to wear a bikini. LOL Like I'm going to dare wear one. I don't even own a one-piece bathing suit. I did have a couple a long time ago, but...never mind.

Some people sat at an outdoor coffee shop to have a snack and chat.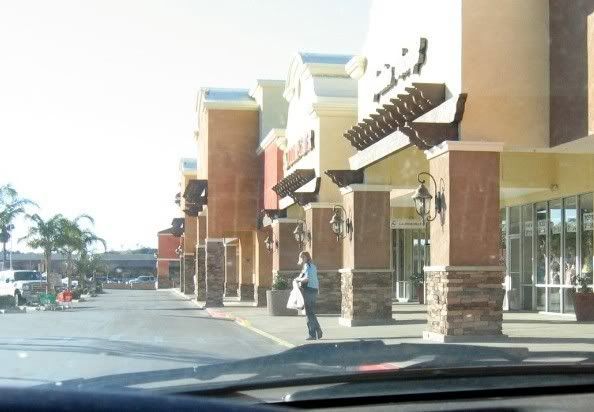 A lady had done some shopping early in the day.
At a nearby junior high the girls' soccer team were on practice. At this time school was already out for the day.
A young man was taking his dog for a walk.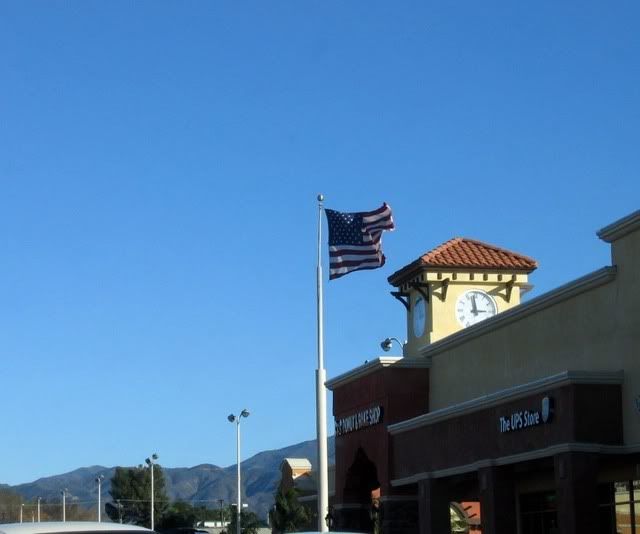 It was a little bit windy, and Old Glory was flying high. The blue sky as background was perfect. Truly a nice day.