I had planned this morning to wake up early and take a picture of the first sunrise of the year. I, however, overslept...as usual. I'm practicing my motto of: Late to bed, late to rise. LOL Well, as I said before, I'm not a morning person.

When I got out of bed, the sun was no longer peeking behind the hills and the trees. It was way up high already, glaring at me. I had breakfast at a little before 9:00 AM.
My first meal of the new year was a little bit heavy. I had an egg which was a little bit overdone; 2 mini bagels; 3 pieces of turkey bacon and a small chunk of gouda cheese; and coffee with cream.

I turned on the TV. The Rose Parade was already well underway. I watched some of it, and got some clips. Bear with the quality of the pictures, I am not a professional photographer.

(Kuha lang ito sa tv habang nagpaparada sila...)




(Click images to enlarge)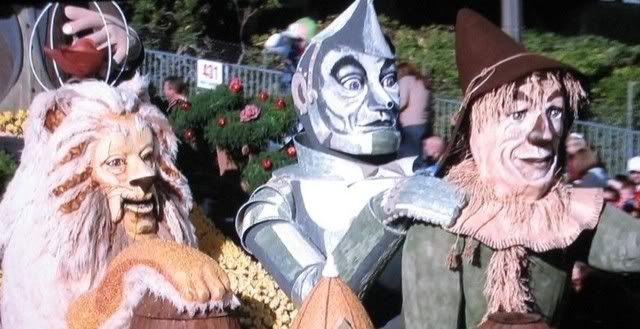 Everything on the floats were made of flowers, seeds, leaves, stalks and other parts of plants. Nothing was man-made except the float platforms, gadgetry and mechanisms.

The Rose Parade is held each year on the New Year's day. Read more and see more photos here.
Yawn...I'm off to bed...again.