Saturday, Nov. 25.
A stroll at the Redondo Beach Pier and International Boardwalk after a seafood lunch resulted in shots of our feathered friends.
A one legged pigeon, who manages to hop with his stumpy leg while it scrounges for food. I wonder what happened to it?
Sharing man's contraption, quenching its thirst.
A stork on flight.
Would it be bringing a baby to a new mother?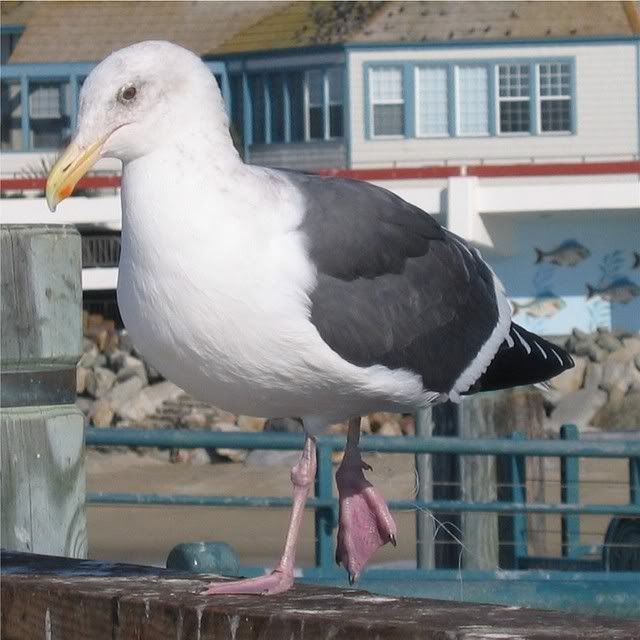 A casualty of man's carelessness.
A fishing nylon is wound around its leg constricting blood flow to its foot, which hangs limply. It hops around on one leg. This bird needs help, but doesn't trust man who gets near it.
Planter with red flowers on the boardwalk.
............