And then it's that day, Christmas Day. Finally the most awaited day of the year will be here in a few more days . Christmas cards started trickling as early as November...then it came by deluge last week. Most came from former co-workers, friends and family. They came from all over the country and as far away as Australia and from back home, the Philippines. One of the cards that stand out most for me was from a young man, age 19. He's going to school right now, and for him every peso counts, but he managed to save some to get me one special card. His was the first to arrive.
Thank you, Esjay, the card means a lot to me. I know that it came from the bottom of your heart.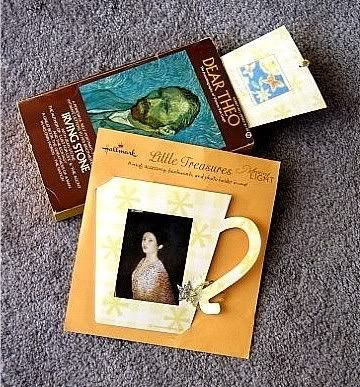 The card with a photo frame, has my friend's (Nancy) self-portrait picture, a mug handle accessory and a bookmarker.